Carpenters Row is a proposed housing development in West Norwood, South London. ByOthers is leading the project as developer and architect. We are delivering a residential community of beautiful, spacious and highly sustainable family homes on an under-utilized site.

Location: West Norwood, London
Typology: Housing
Client: Places.ByOthers
Size: Nine family homes
Scope: Developer, Architectural services RIBA 1-3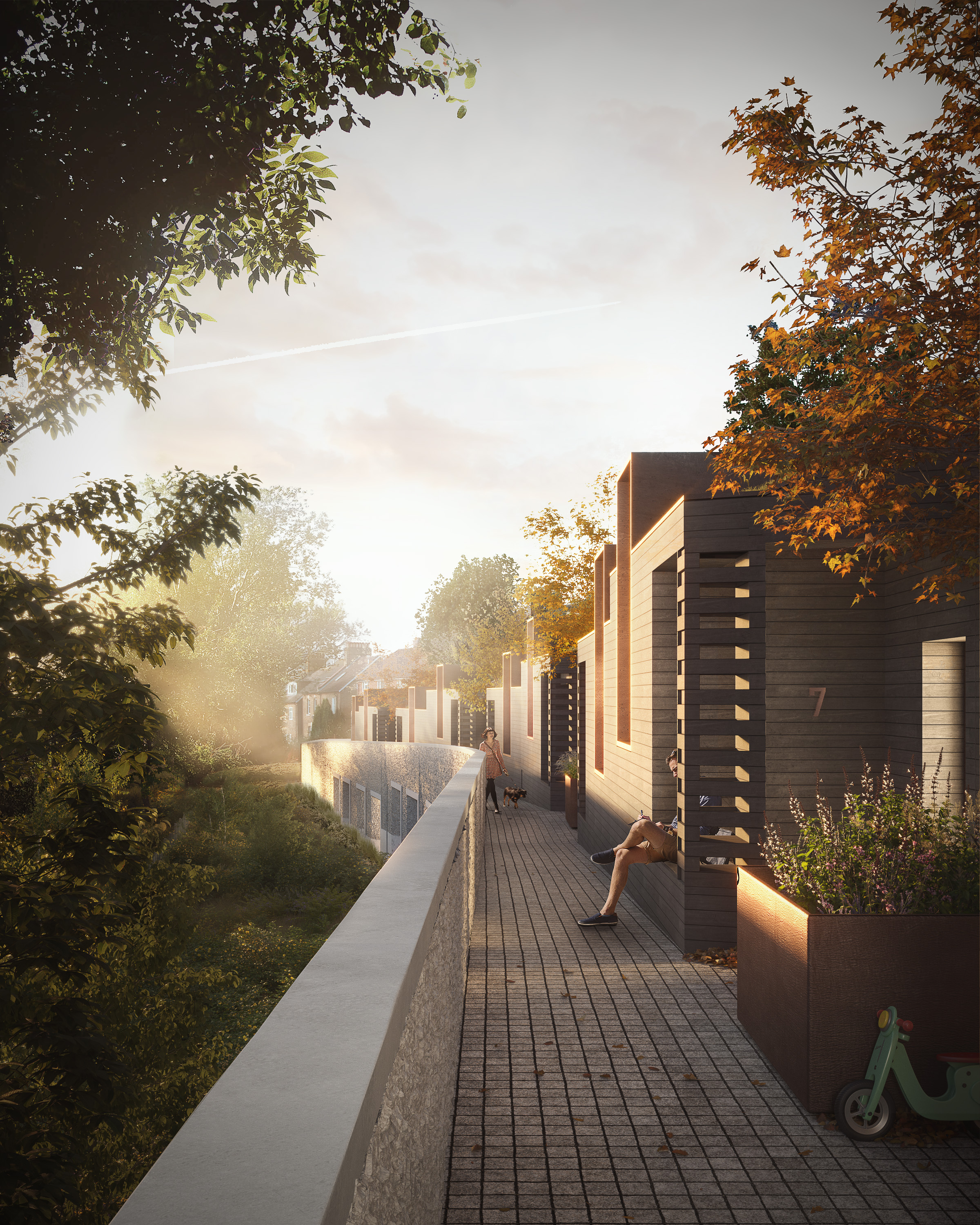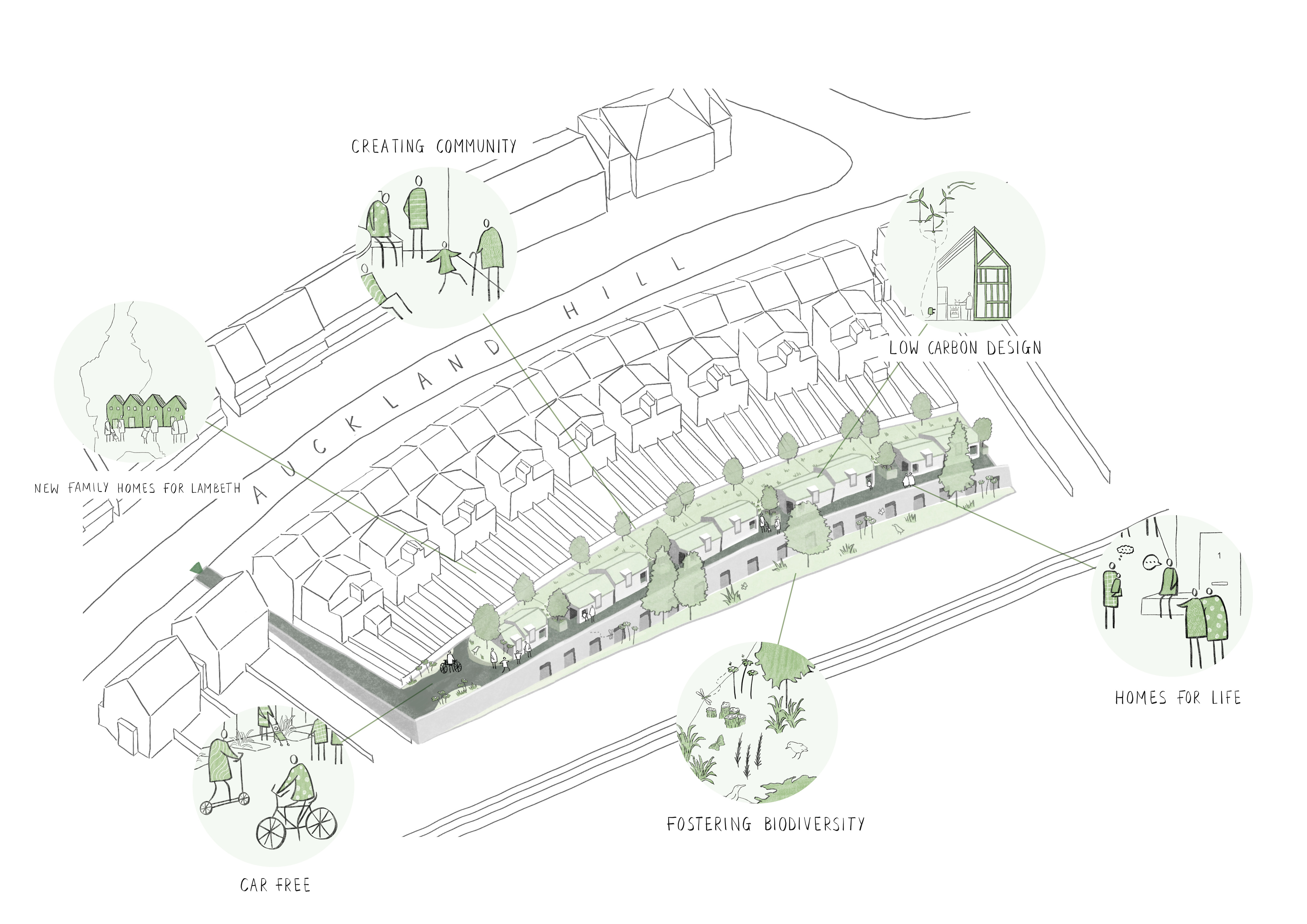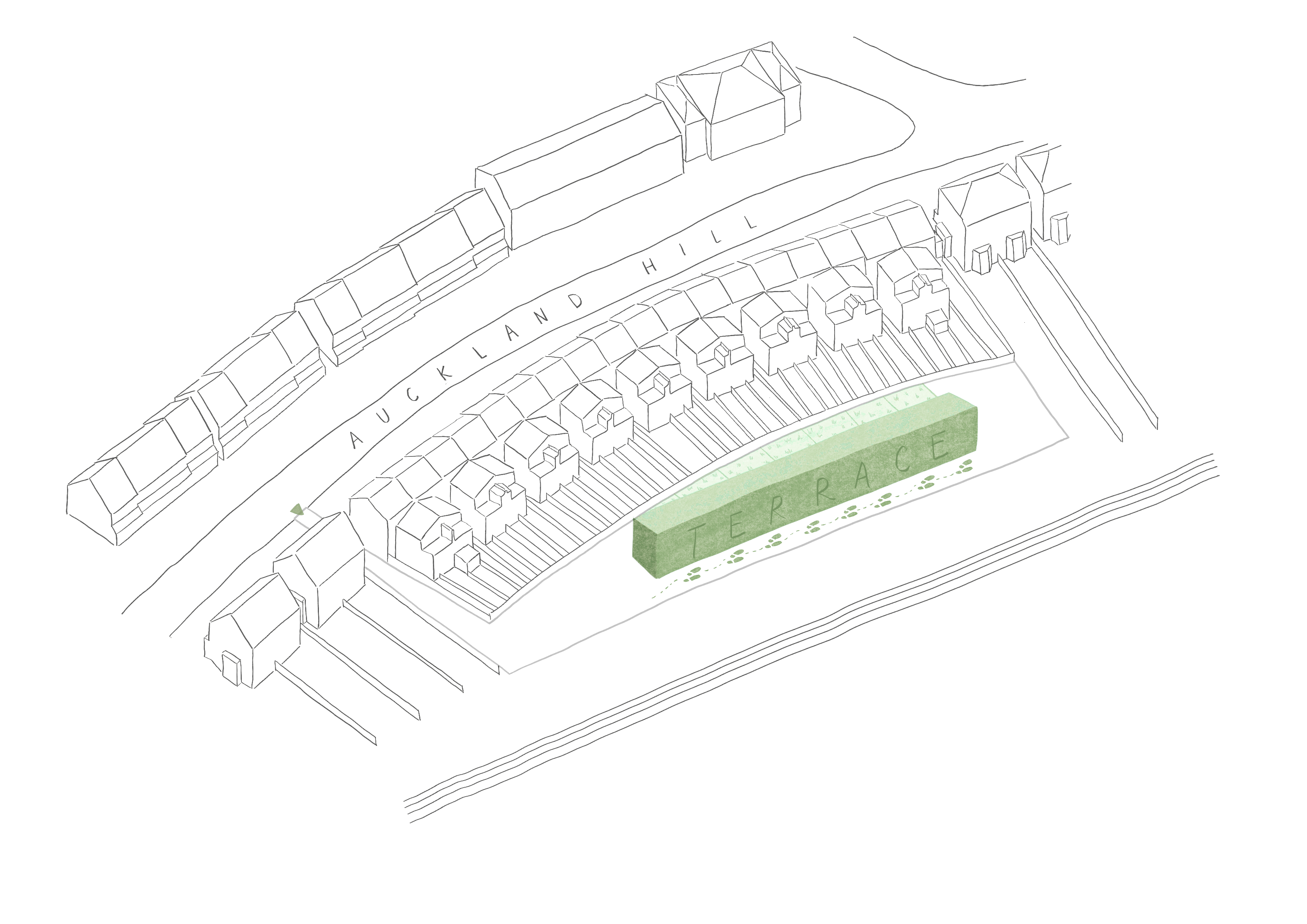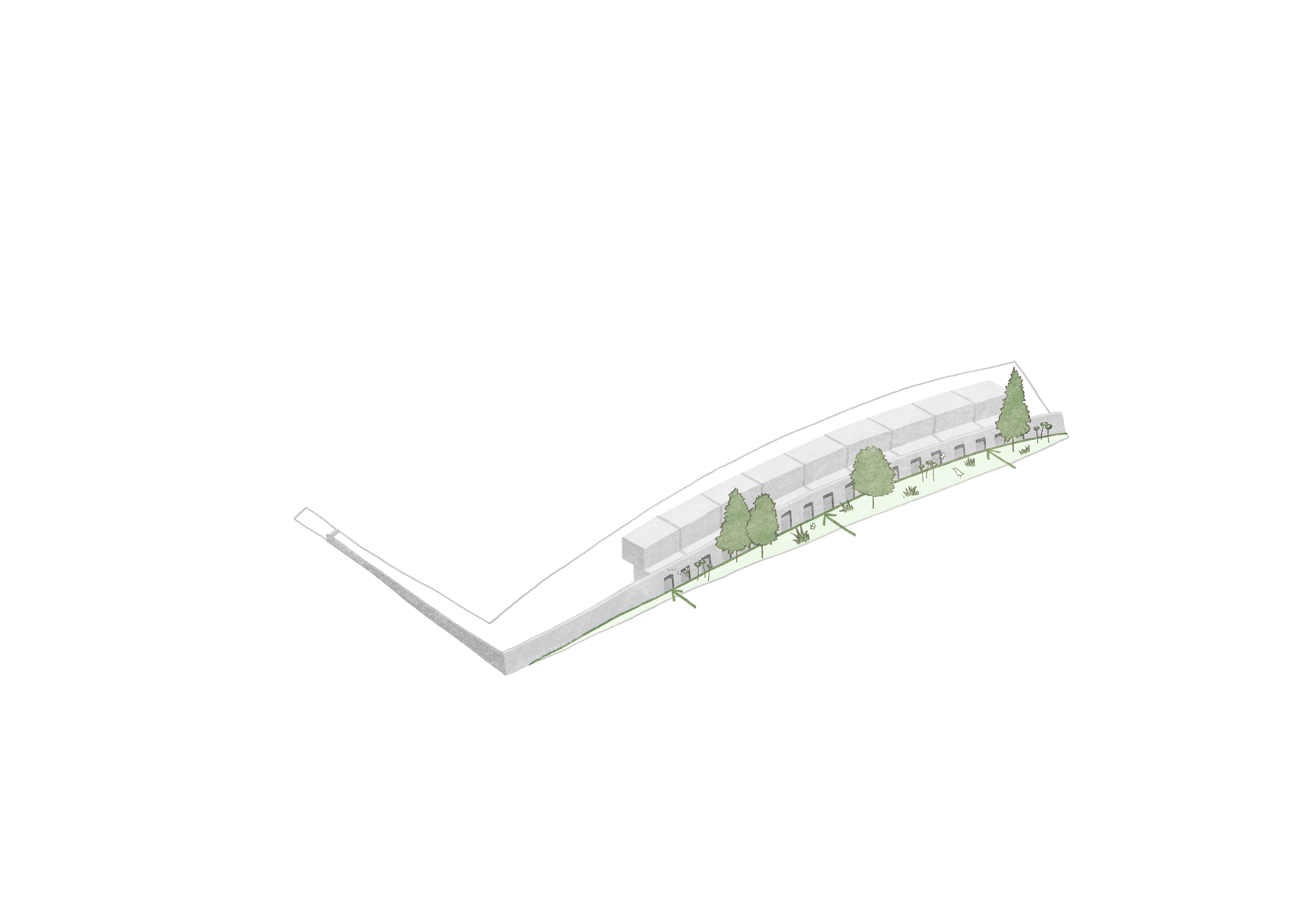 The proposal provides nine family homes, arranged as a broken terrace along the southern edge of the site.


The urban backland site is bound by a railway line and terraced flats. Our design responds to the characteristics of the site's constrained shape and sloping topography.





The scheme features abundant planting, with a garden greeting residents before they walk along an elevated shared walkway. The gently curving and rising walkway forms a crescent along the site, creating space for a dedicated ecology garden abundant with flora and fauna. New gardens, green and brown roofs, bird and bat boxes and specially selected trees will provide a significant net biodiversity gain for the area.
Inside, dwellings are arranged with a split level living floor: a kitchen-dining room is a half level above a living room which links directly to a private garden. Bedrooms occupy the ground floor with windows overlooking a dedicated ecology garden.