A proposed development on a backland site in South London aims to deliver a pair of family homes within a leafy mews off a quiet back street and improve the site's biodiversity.



Location: South-East London
Typology: Residential
Client: Places.ByOthers + private client collaboration
Size: 2 no. 130 sqm dwellings
Scope: Developer, Architectural services, RIBA 1-2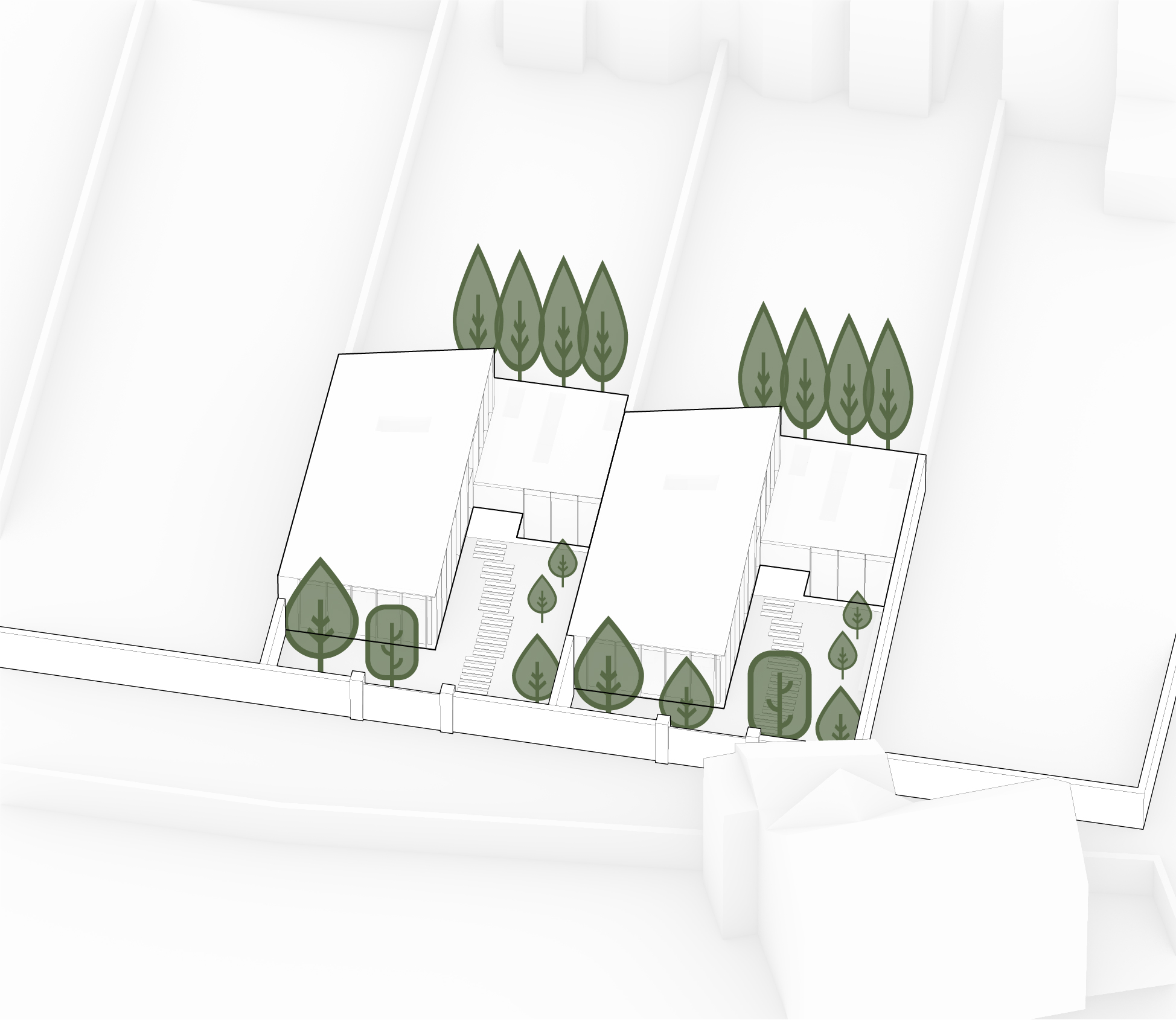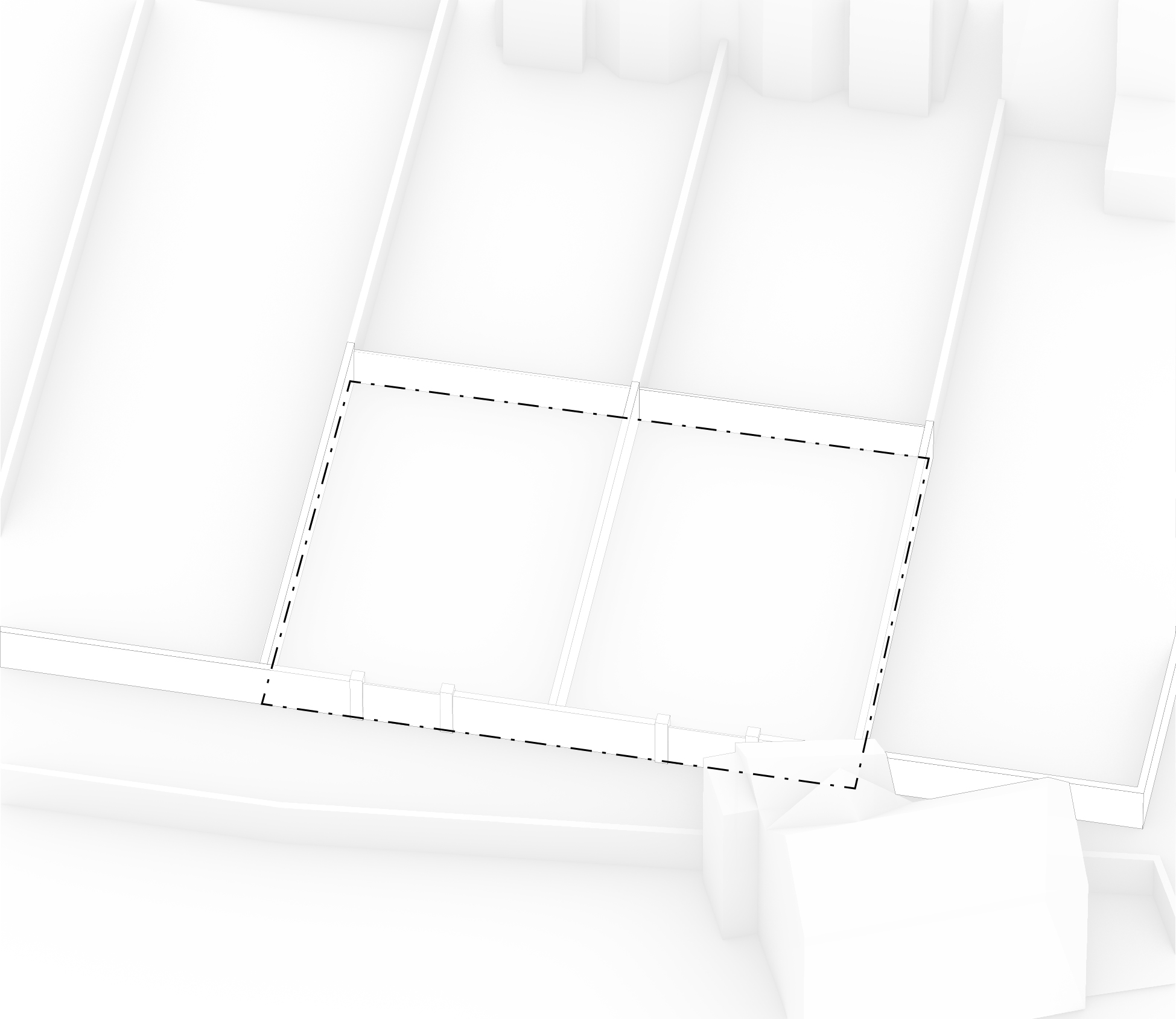 The two homes are set back from the boundary, being screened by new trees shielding them from view of the mews. An L-shaped plan reduces the impact of the elevation on the mews, while a portion of the plan is sunk by a half a level to mitigate impact on neighbouring dwellings. The roof is dual-pitch, starting at low points along the site boundary and rising to a point in the middle of the site.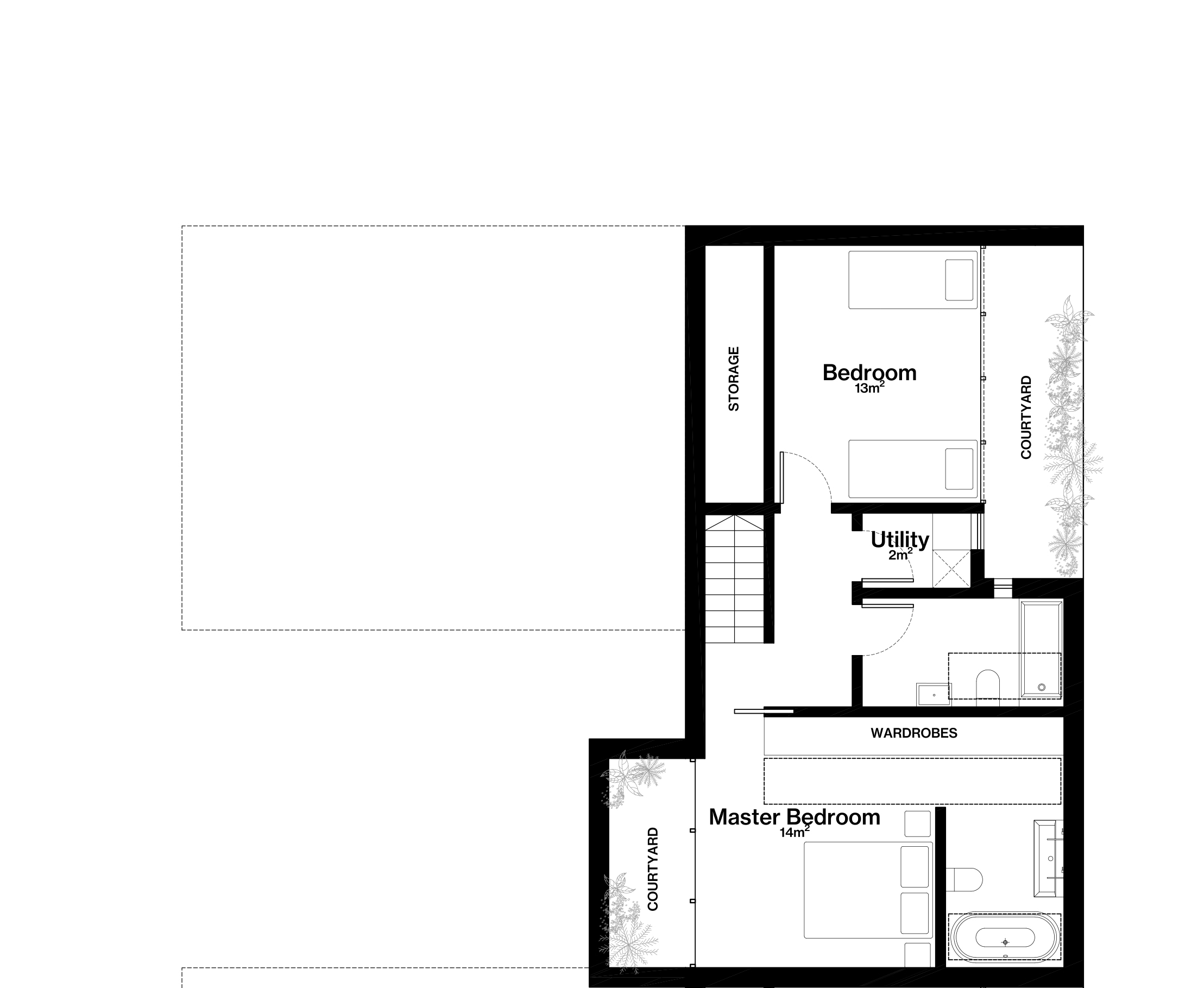 Living spaces occupy the ground floor and bedrooms have been sunk a half level below, with lightwells penetrating down to bring in light. Where the roof rises, a mezzanine level provides a work space and guest bedroom.