We were approached by our client to prepare a concept design for a block of six apartments. Working on the basis of an existing planning application, we focussed our design efforts on reconfiguring the unit mix, improving apartment layouts and optimising the massing.


Location: Clapham
Typology: Residential
Client: Private
Size: 500 sqm (six apartments)
Scope: Architectural services, RIBA 1-2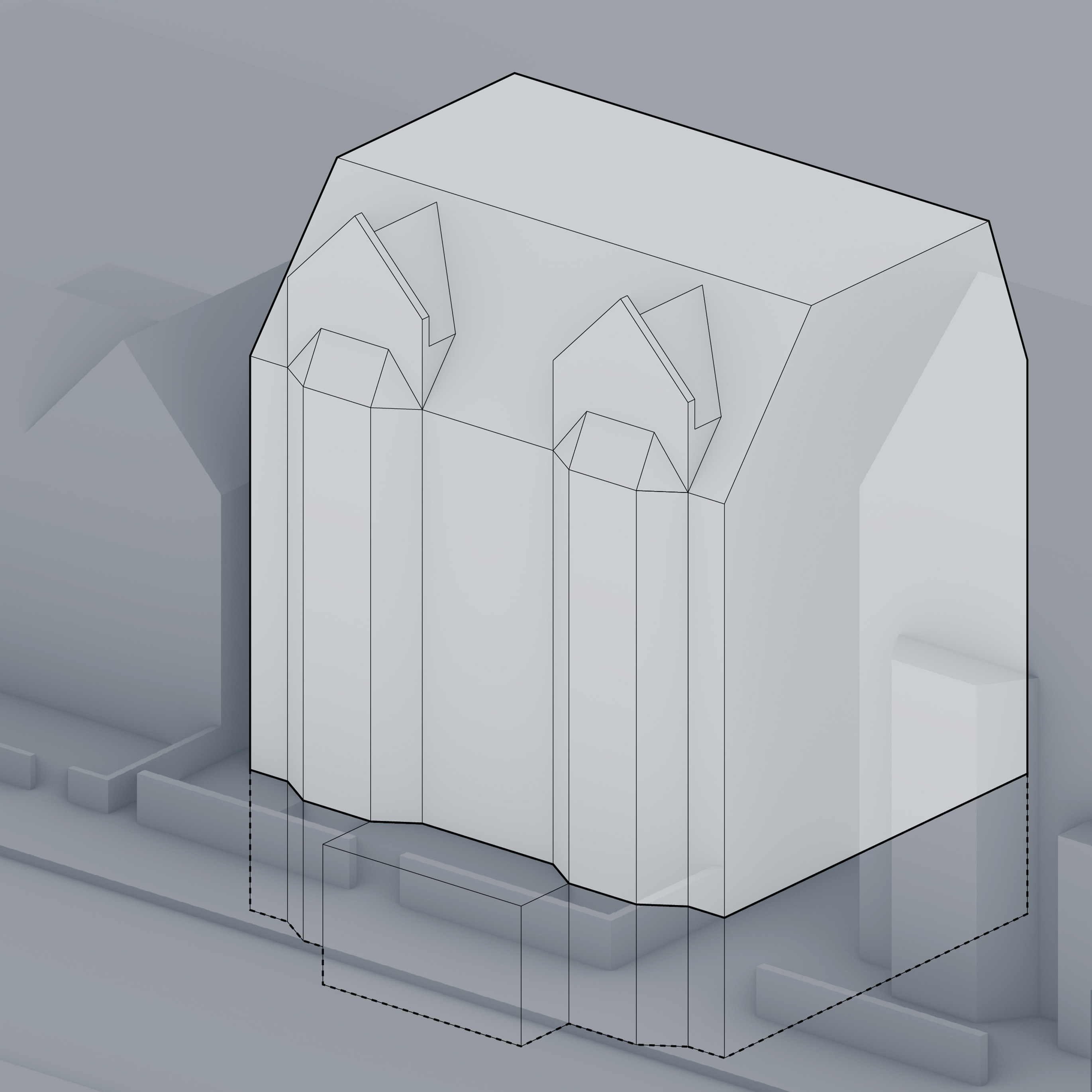 We quickly tested a number of massing options. The resulting form is a pair of stepped gables, providing outdoor amenity space in the form of inset balconies, with two planted walls running the height of the building. The gable form and brick materiality are contextual to the Victorian street, but an element of playfulness and vibrancy is brought to the block through planting, perforations and detailing.
Typical whole-floor apartment
Ground floor plan